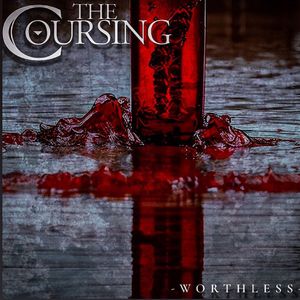 The Coursing is a high energy, new-wave, metal band hailing from Charlotte, North Carolina. 
Established in 2018. 
Vocalist :  Dillon Sheets 
Lead Guitarist : Mike Malone
Rhythm Guitarist:  Joshua Mcalister
Bassist: Kaje Sizemore
Drummer :Tyler Wooten 
Vocalist Dillon Sheets began working on a atmospherical sound to support all of the pain, suffering, love and happiness he has endured in life and put that together through heavy emotional vocals and aggressively distinct Sounds. 
Drummer Tyler Wooten joined the band in early 2019 bringing outstanding footwork and unstoppable patterns to hold everything together for what is sure to have you off your feet and leave you wanting more. 
September 2021 Dillon and Tyler found guitarist Mike Malone. With only five days of joining the group, the band had their first show with new guitarist. The journey was about to unfold. 
In 2022 the band was searching for the perfect fit for the low end and found bass player Kaje Sizemore (KillJoy). Kaje has been in many bands before. One group he formed such as Kollektive Ocult, had seen success around the east coast and helped strengthen his mindset for what professionalism sound be. With his knowledge and strengths from past projects kaje was the perfect fit for the band and everything they were looking for in a band member.
Early 2023 the band then found rhythm guitar player Joshua Mcalister. As the band wanted to expand their mindset and explore more ways to blend more feelings, passion and movement into songs the group decided josh was the best fit for the job and a perfect addition to multiple the power that The Coursing was looking for.
 The Coursing has had the honor to play and perform in many states in the USA with so many outstanding acts and some of our idols such as: 
Slipknot, Metallica, Lynyrd Skynyrd, Mudvayne, Rob Zombie, Staind, Disturbed, The Offspring, Gojira, Cypress Hill, Lamb Of God, Chevelle, Ice Nine Kills, Falling In Reverse, Anthrax, Asking Alexandria, Fever 333, King 810, Code Orange, Atreyu, Badflower, Bad Omens, Dropout Kings, and so many more